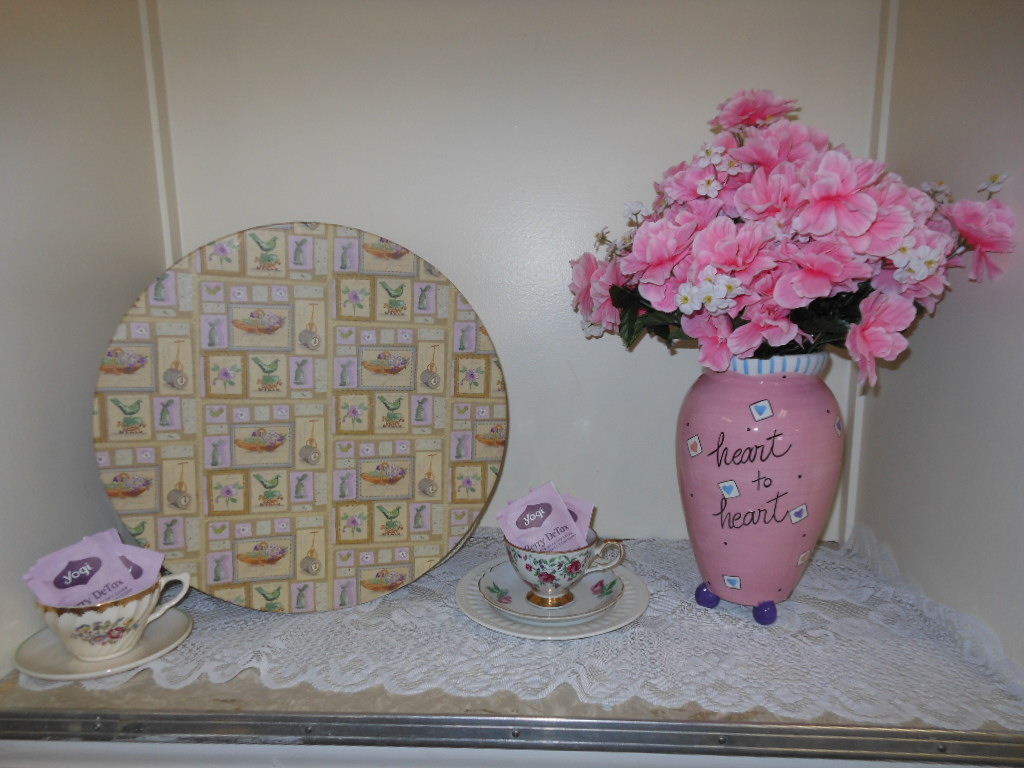 Ministry Leader: Rev. Marsha Gabbard
Heart-to-Heart is a ministry for women, by women. The goals of this ministry are four-fold:
to provide a specific time of refreshment;

to grow deeper in a personal relationship with God;

to develop creative, effective outreach to the community;

to serve the local congregation in meaningful ways.
Ladies are encouraged to take time for themselves by attending a bi-monthly get-together. This might be an in-home meeting, a luncheon at a restaurant, a retreat, or some other activity. Centered around the concept of P.U.S.H. (Pray Until Something Happens), the ladies meet for devotional time, fun, and sharing heartfelt prayer requests. Heart-to-Heart is such a loving, welcoming group that many ladies who do not attend FCF are part of the Heart-to-Heart gatherings. All women, ages 18 and up, are welcome.
Our "Passport to Paris" event was August 18, 2018, and was a night to remember, with 62 ladies/girls attending. We enjoyed hors d'oeuvres, boutique shopping, a fresh flower market, a French dinner, a fashion show, and pastries. See photo gallery below of this extraordinary event!
Our 2017 end-of-summer event was our pineapple-themed LUAU.
Here are pics from the 2017 bi-annual S.W.A.P. (Swapping Women's Accessories Party)! We collected gently used accessories (purses, jewelry, scarves, hats, gloves, shoes, etc.) in advance; the evening of the S.W.A.P. we enjoyed entertainment, an Italian dinner, followed by shopping! There were no price tags on the items, but a $5 donation was requested to help with the cost of our meal. "One lady's trash is another lady's treasure!"
The Sunday following Thanksgiving, the ladies stay for lunch after the morning service, then DECK THE HALLS (i.e., decorate the church for the holidays).
Take a look at some of the photos from other events!